-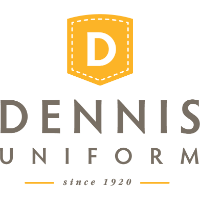 Dennis Uniform:
Since 1920 DENNIS has been the pioneer in school uniforms—offering exceptional customer service, innovative styles, and products that are unmatched in comfort and durability.

Their uniforms are manufactured with kids in mind. From skirts to pants, DENNIS garments are designed to adapt to growing bodies and tested to withstand the rigors of active children and young adults. DENNIS is a manufacturer and retailer; for more than 80 years, our products have been designed, stitched, and assembled in their Portland, Oregon factory.
Click to shop online Dennis Uniform for St. Raymond School
Used Uniform Sale:
If you have St. Raymond School uniform items that your child doesn't need or has outgrown, you can donate these items. Donations can be dropped off at the school office throughout the school year. The uniform items will be handed over for the used uniform sale held in the summer with all proceeds going to the school. Please make sure donated items are clean and in good condition. The Used Uniform Sale will be held on Wednesday, May 23rd at 1:45p.m.-2:30p.m. near Moran Hall. For more information, contact areardon1072@yahoo.com
*Clearly label uniform items - especially sweatshirts!