-
School Board
St. Raymond School is owned and operated by St. Raymond Parish. "The Consultative School Board" as defined in A PRIMER ON EDUCATIONAL GOVERNANCE IN THE CATHOLIC CHURCH has been established to assist the Pastor and his appointed principal in the governance of St. Raymond School.
Working in close collaboration with its administrative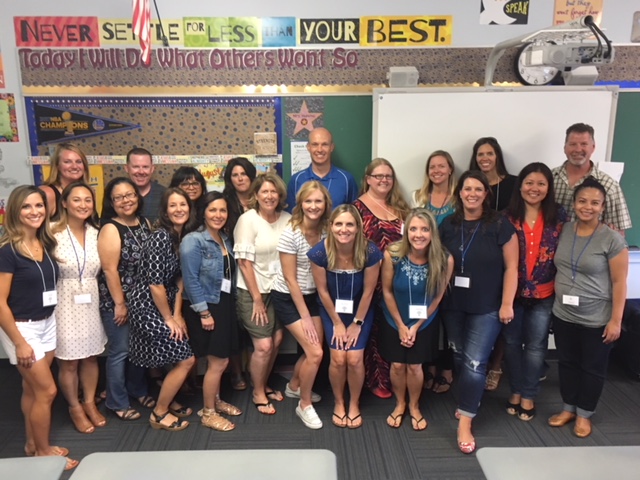 officer, the principal, and hearing its many publics, this School Board provides advice and counsel with regard to the formulation of policies that will enable the school to reach its agreed upon goals.
2018-2019 Members
President: Jeanne Kelly
Vice President: Ernest Knapic
Secretary: Melanie Cruz
Christine Baron
Erin Blomquist
Alison Boatman
Shannon Eldridge
Marian Gomez de la Vega
John Salter
Principal/ Ex-Officio Member: Catherine Deehan
Pastor/ Ex-Officio Member: Fr. Lawrence D'Anjou
PTG (Parent Teacher Group)
The St. Raymond School Parent Teacher Group (PTG) operates with the recognition that parents are the primary educators of their children. This organization serves to:
PROMOTE Catholic education in accordance with the St. Raymond School mission

ENCOURAGE parental involvement in the Catholic education of their children

SUPPORT and develop programs, activities, community service, and fundraisers that enrich the Catholic education of our students and serve the school and community.
2018-2019 Executive Board Members
President: Lisa Flora
Vice-President: Nancy Andre
Treasurer: Rochelle Abrantes-Chua
Secretary: Emily Patterson
2018-2019 Committee Chairpersons
Book Club: Danelle Meyn
Catholic Schools Week/Grandparent's Day: Techy Ellis & JoAnn Gonzales
Enrichment: Mary Becher
Fundraising: Michelle Hayden
Hospitality: Christa Jupina & Diana Salter
Hot Lunch: Ken & Mary Woofter
Newcomers: Allison Boatman
Room Parent Coordinator: Julie Gaffey
Scrip: Tanya Cruz
Social: Erin Blomquist
Traffic: Steve Fabian & Dave Zdanowicz
Uniform: Andrea Reardon
Book Fair: Claudia Gonzalez
See's Candy: Jill Walsh
Holiday Shoppe: Jennifer Valenzuela
Box Tops: *vacant*