Educating the Hearts, Souls, and Minds of Tomorrow
What's Happening at SRS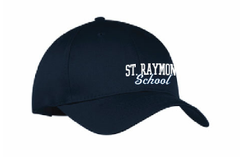 Order online by September 15th, 2018 and up to 15% goes back to St. Raymond School! Thank you for your support!

View All

Events
Mission Statement
The Mission of St. Raymond School is to empower all students to achieve academic excellence in a Catholic environment that encourages them to meet the challenges of life and to serve the Gospel of Jesus Christ.
---
Student Learning Expectations
I am FAITH-CENTERED. I... love God, others, and myself,
pray daily and attend Mass, use my talents to serve the community, and know God is the center of my life.
I have a LOVE OF LEARNING. I... do my best work every day,
am a problem solver, seek deeper knowledge,
and persevere through challenges.
I am a RESPONSIBLE CITIZEN. I... see God in everyone,
take responsibility for my actions, show respect and kindness,
and make good choices.