Preschool Overview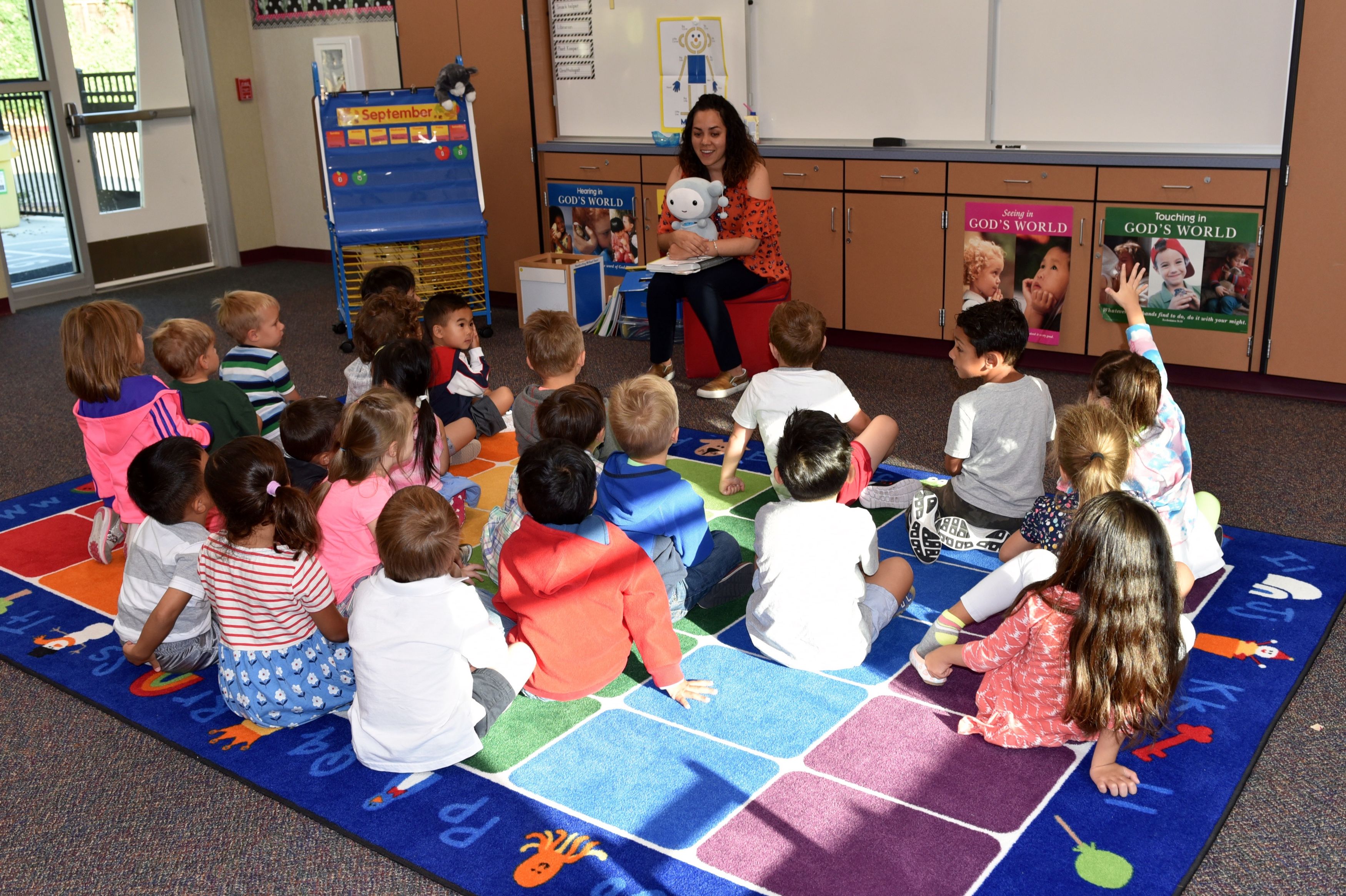 Philosophy:
We base our philosophy of education on Christ as our model. We maintain a safe, happy and social atmosphere that is conducive to learning and personal growth. We offer an integrated approach using the best practices for traditional, progressive, and technological instruction to create high standards for positive learning environment for students.
Curriculum:
Our program provides a balanced combination of academic curriculum and play-based learning to help develop the whole child: spiritual, cognitive, social, emotional and physical.
Special Programs*:
Preschool - Our preschool programs allow the children to learn, grow, and explore at their own pace while still developing the skills needed for a successful transition to Kindergarten.
*Spanish, Music, Technology
Activities:
religious studies, calendar time, circle time, center time, math readiness, phonics and literary development, art, science, physical education, music
Children are given a safe and comfortable environment to develop their social, problem solving and critical thinking skills.
Preschool Hours and Structure
Program Hours Fee
Half Day: 8:00 am – 12:00 pm $8,040 per year
Full Day: 8:00 am – 3:00 pm $12,060 per year
Full Day + Jr. Kids Klub: 7:00am – 6:00 pm $15,540 per year
*Jr. Kids Klub is the before and after school childcare program provided by St. Raymond Preschool
Other Fees & Requirements:
Enrollment Fee: $300 per student
PTG Fee: $75 per family
Children accepted at age 3-5 (Child must be 3 years old by July 1st and be fully potty trained)