-
Virtual Wine Tasting
Mark your calendar for St. Raymond School's first ever virtual wine tasting and sample some of the finest wines from world-renowned Grgich Hills Estate of Napa Valley! Join St. Raymond families and other community members for a fun-filled fundraiser event to benefit the students at St. Raymond School!
From the comfort of your home, a Grgich Hills senior sommelier will teach you about the history and importance of Grgich Hills Estate to the Napa Valley and how this esteemed winery helped place California on the world map of winemaking, and then take you through the essentials of wine making and the art of food and wine pairings.
Virtual Wine Tasting will be via Zoom
Saturday, April 24th, at 6:00 p.m.
The cost is $225.00 per package
Due to popular demand, we are extending RSVP's through April 14th! RSVP below to guarantee your spot!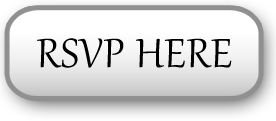 Grgich Hills Estate curated a selective group of wines for this event. Each package will include 5 half-bottles (375ml) of each of the following varieties: Fumé Blanc, Chardonnay, Zinfandel, Merlot, and Cabernet Sauvignon.
All proceeds from this event will benefit the school's Annual Fund which provides essential support to many of our school programs, including:
Campus improvements, including the current campaign to build a new field
Tuition assistance program
Budgeted expenses not included in tuition
Classroom resources and technology upgrades
Acquisition of new technology in our classrooms
Faculty development
Enrichment programs
Your financial support will help us advance the mission and long-term viability of St. Raymond School.
All wines will be delivered directly to the school and will be available for pickup at the school office beginning, Monday, April 19th. We look forward to seeing you!
For more information regarding this fundraising event or the St. Raymond School Annual Fund, please contact Catalina Christen at Catischool@yahoo.com.
If you are unable to join the event but would like to make a gift to the school's Annual Fund, you may do so by clicking on this link: Annual Fund Donation.